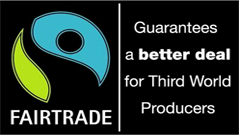 Tan Minh single women's cooperative is working towards Fair Trade certification.
In order to qualify the handicrafts making has to be the main source of income for the cooperative members. All decisions are made according to the Fair Trade quidelines.
The principles of Fair Trade from our point of view:
-Creating opportunities for economically disadvantaged producers → Single women are undoubtedly disadvantaged producers in Vietnam.
-Transparency and accountability → We practice transparent management and commercial relations with all parties involved in the process.
-Capacity building → Soundly Sleeping Dragons are products of long cooperation between CED and Tan Minh single women. Now we are capable of taking care of the production process independently.
-Promoting Fair Trade → We always mention that the products are made by the Tan Minh single women's cooperative also when the label is not Soundly Sleeping Dragon. We only sell first quality products.
-Payment of a fair price → Handicrafts making gives us a very fair income especially when comparing to the money we earn from farming.
-Gender Equity → Hmm.. We only have women in the group. We haven't refused any men from as there haven't been any willing to join.
-Working conditions → We work at home. We are in charge of our working conditions.
-No Child Labour → All of the cooperative members are over 18-years-old.
-The environment → We are very concerned about the environment. Silk dye is the biggest single environmental concern in the sleeping bag making process. No harmful chemicals are used to dye Soundly Sleeping Dragon -silk. The silk is tested frequently to be sure. We use solar cookers for cooking on sunny days to protect the scare forests around us.
-Trade Relations → We do our best to maintain good trade relations with our suppliers and customers. We are still in the early stages of our business, we hope our customers & retailers to be fair with us too.