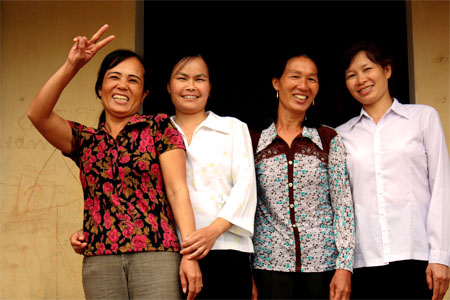 Hi!
We are the Tan Minh single mother's group from Hanoi, Vietnam.
We have been working together since 1996. We are farmers. Our farming land is getting smaller and smaller due to industrialization.
To be prepared for the future we have formed a cooperative to diversify our sources of income.
Soundly Sleeping Dragon
-silk sleeping bag liners are our first product and we are very proud of it!
Get yourself one
and you will know why!
See
about us
for the whole story!